The coupe utility. It is a quintessentially Aussie thing. Legend has it that in 1932 the wife of a farmer in Victoria, Australia, wrote to Ford Australia asking for "a vehicle to go to church in on a Sunday and which can carry our pigs to market on Mondays" and with that inspired stroke of penmanship, the coupe utility, or following the Aussie tradition of abbreviating absolutely everything, "The ute" was born.

For years the ute was the chariot of choice for Australian tradesmen. Both Ford and Holden locally produced their own versions of this work-horse. They were often fitted with V8 engines, to improve load-hauling capabilities, and it naturally wasn't long until Aussie larrikins started seeing their utes as proper performance vehicles and said: "Yeah nah, I'll race that!" One such larrikin was Allan Grice, who campaigned the 1992 Bathurst 12 Hour, with an Akubra liveried a Holden ute, much to the delight of race fans.

That Akubra ute gained instant legend status, and a few short years later there was a full-blown racing series for utes, pitting age-old rivals Ford and Holden against each other for V8 powered dominance. With big power up the front and very little weight in the back, these tail-happy road warriors were a firm crowd favourite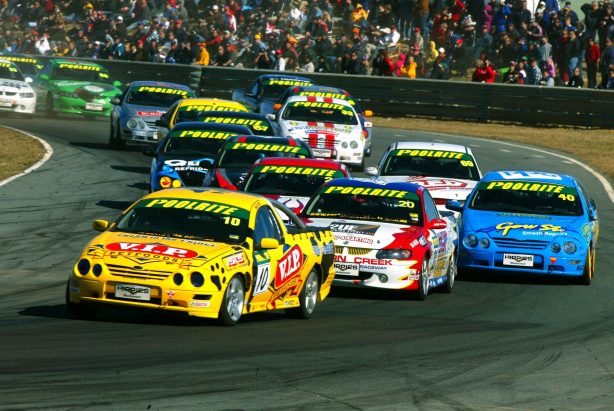 When Holden and Ford ceased local Australian manufacturing, tradies turned to the next best thing, diesel-powered small pick-ups such as the Ford Ranger, Mitsubishi Triton, Toyota HiLux, and Mazda BT-50. And those Aussie larrikins took a look at them, and of course once again said: "Yeah nah, I'll race that!"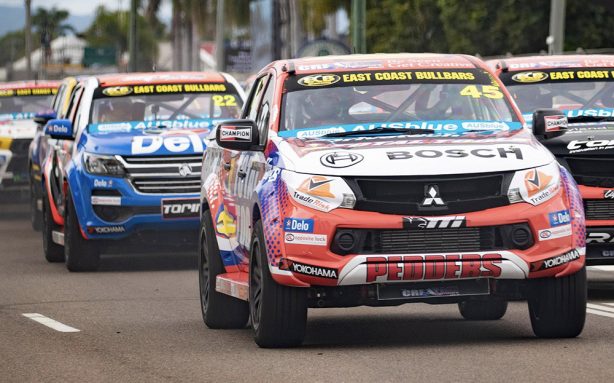 It made sense too! Vehicles in this segment consistently top Australia's best selling new car charts. They're obviously popular, so fans would love watching them on the track, right? Well… maybe not.

After two seasons of racing, it was clear that the SuperUtes series, as it is known, was missing something. That something was the sound, the sight, and the speed of a flame-spitting, petrol-powered, V8 engine.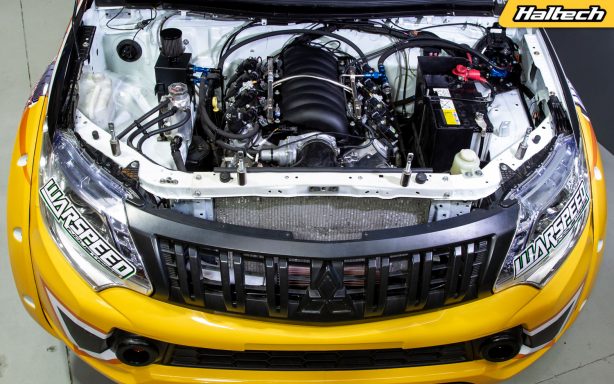 So, that's exactly what the SuperUtes category has decided to do – swap out the diesels for a big-cube LS-based crate motor. And when you're doing engine swaps, you're going to need engine management… that's where Haltech comes in.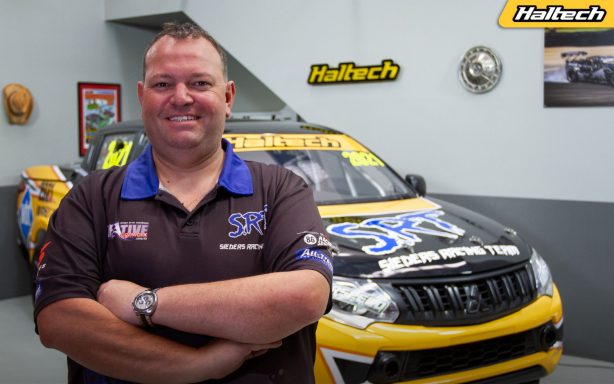 We've been working closely with Luke Sieders from
Sieders Racing
to put together an appropriate package for the V8 SuperUtes prototype you see here. The category has opted to go for an LS3-based engine which for parity's-sake will all be built to the same specs by
Warspeed Industries
.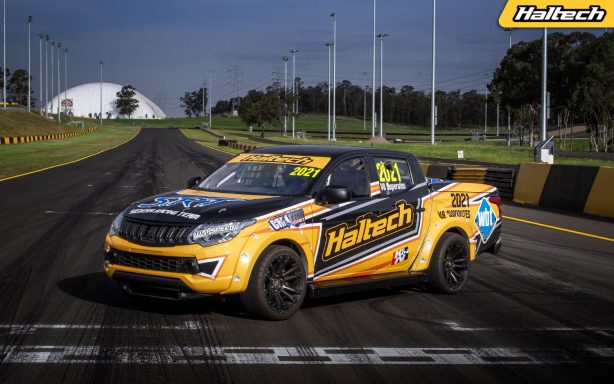 The LS crate motor has been mildly upgraded for both performance and reliability with a cam, heavy-duty pushrods, double row timing chain, valve springs and a trunnion kit in the rockers. Seals are then added, to ensure component changes can't be made to the engine once it leaves Warspeed.

Likewise, the Haltech NEXUS R5 controlling the engine will be provided with a locked tune. Ensuring that the power curve remains the same across all vehicles in the field. It also means they will all have the same engine protection strategies, and driveability characteristics thanks to the drive by wire throttle.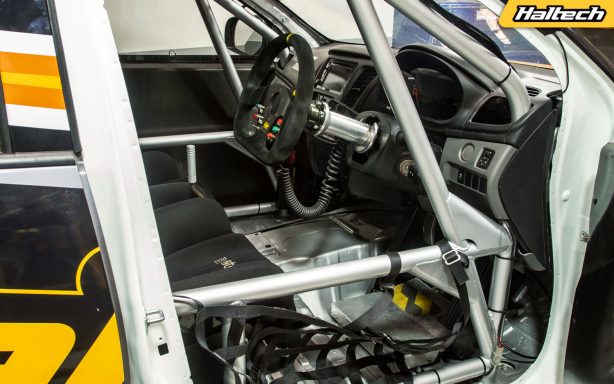 The Haltech package includes a set of pre-fabricated terminated harnesses. There's one for the engine, of course, but a number of body control sub-harnesses have also been provided. That's because the NEXUS R5 VCU is capable of so much more than just engine management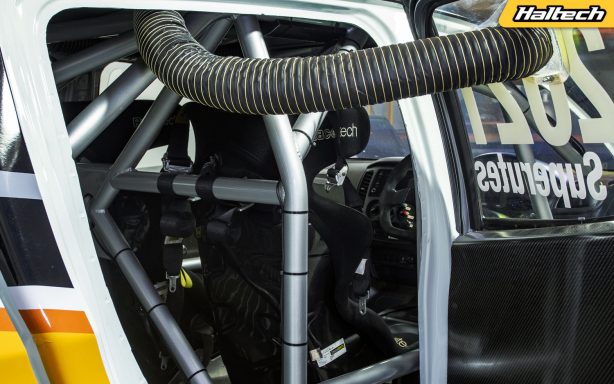 The R5's inbuilt Power Distribution capabilities have been employed to control all the SuperUtes body control functions like headlights, indicators, brake and rain lights.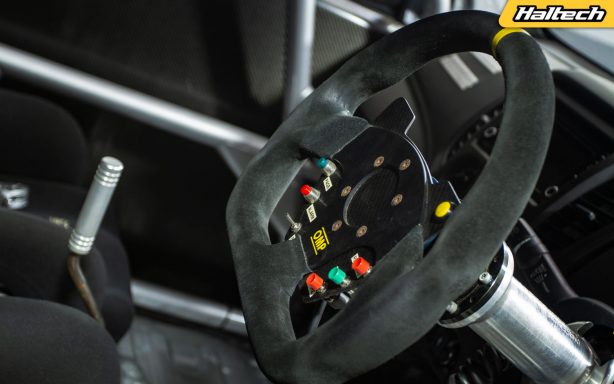 So if the utes on track are going to be so closely matched in engine and performance, what can the teams do to try and get an edge over each other? As it turns out – plenty!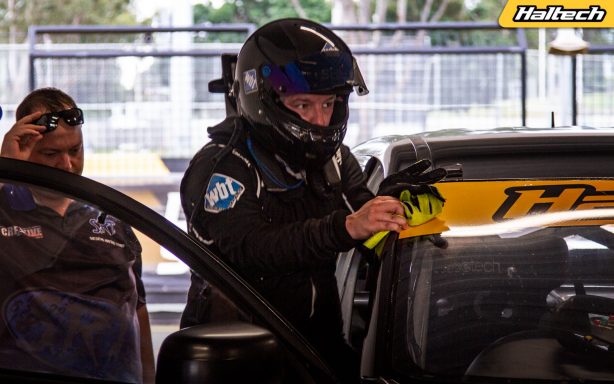 Of course, driver skill will play a huge part, but the Utes also have a whole bunch of suspension geometry settings that can be altered to suit particular circuits or a driver's particular style.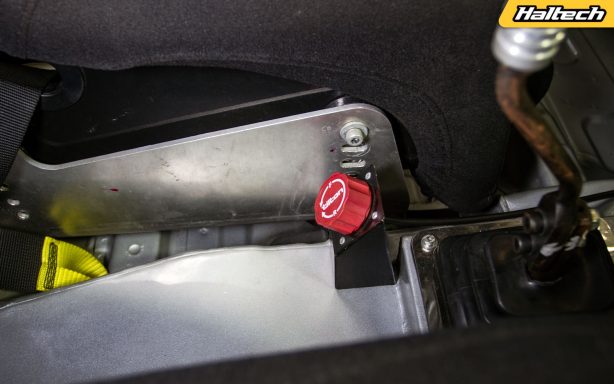 Braking adjustments also play a huge part in car set-up, and ultimately lap times. The ute's Supercar-style brake package offers plenty of scope for tweaking – from the Tilton pedal box, to the huge Brembo brakes with their six-piston monoblock callipers. And they'll need all that stopping power, with each ute weighing in at about 1800kg!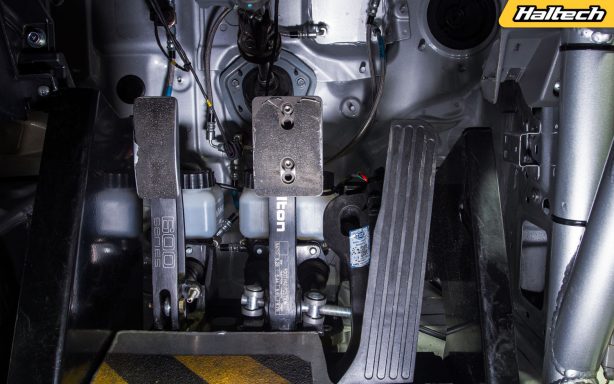 Another important factor to consider when trying to finish a race weekend at the front of the field is tyre management. The category has opted do run a Yokohama Semi-Slick, partially because of the tyres' superb grip but also because of their predictably consistent tyre wear.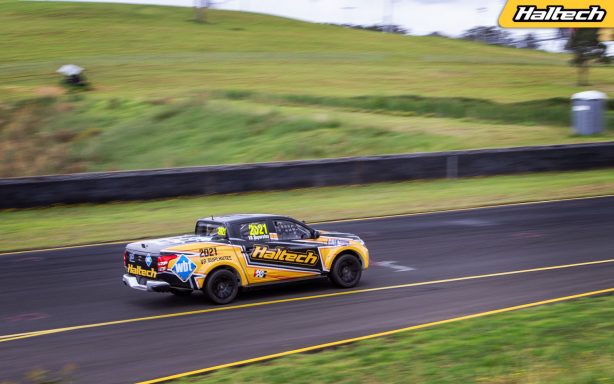 This means that anyone who has gone a bit too hard early on in the meet will have issues later on when their tyres begin to wear out. It should also make for some preeeetty entertaining last laps!
In fact, if the category doesn't use the "Slide Slide Slippity Slide" sting from Lakeside's Fantastic Voyage as their theme tune, we're going to be bitterly disappointed.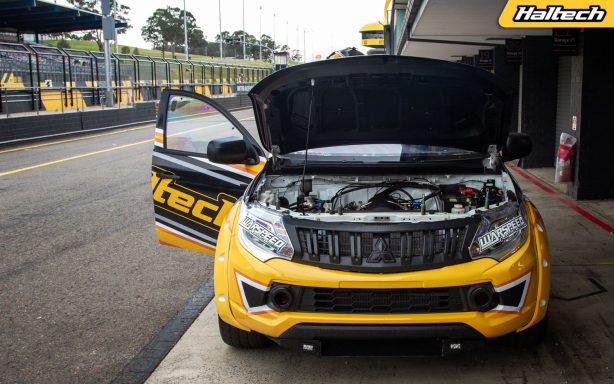 Just like the engine, the rear end of the ute is also a control item. Underneath is a bi-spoke, nine-inch rear end fitted with a Detroit-locker style diff, and a horizontally-mounted shock suspension set up.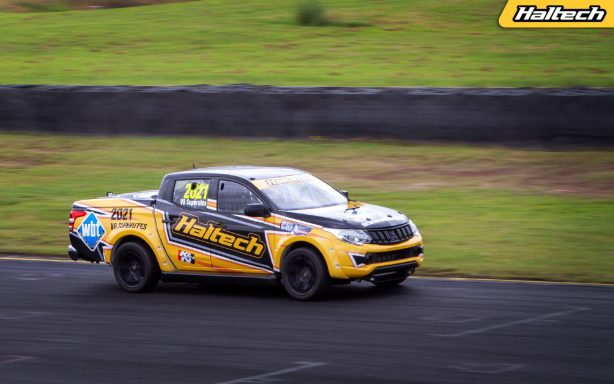 And what about the tray? It is the defining body part that makes a ute a ute, surely it must have some purpose when it comes to ute racing? Well, it is used for exactly the same thing as it is in a real-world application – carrying things!
Beneath the hard lid is a rack that is designed to carry varying loads of lead weight. This will be used for parity purposes, to ensure all the utes come in at the minimum 1800kg.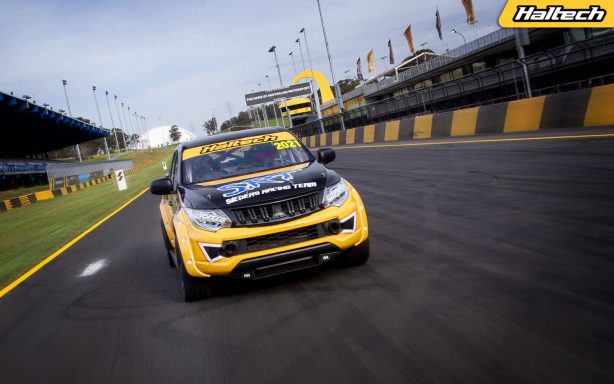 The 2021 V8 SuperUtes series resumes 29th October 2021 at Sydney Motsport Park