The Bosch pressure and temp sensor's has gotten more and more popular over the past few years, but there is not a good guide on how to pin or depin them when needed.

Today we are going to go over a step by step on how to pin and depin this connector.

How to Pin

Step 1:

Make sure to get a proper crimp on the pin. I recommend using the blue and red handled crimpers we offer. The part number is HT-070300 for our kit.
The pin should look like this once crimped. Make sure to note the lock orientation on the pin as well for the next step.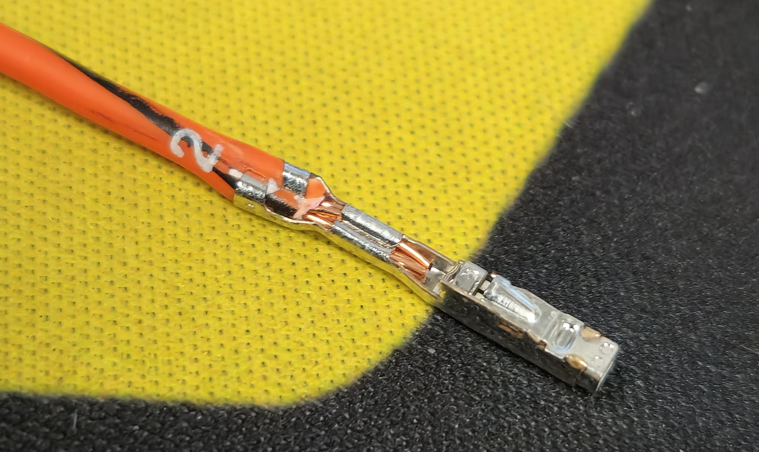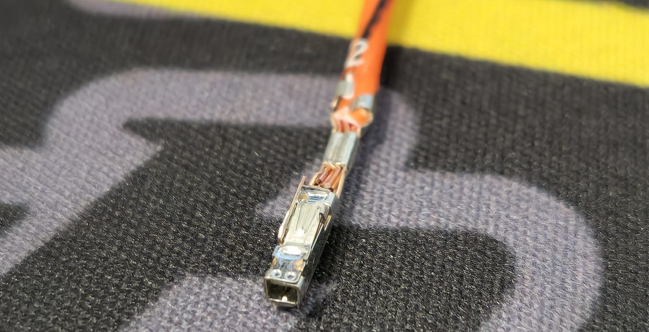 Step 2:

Get your connector and make note of the numbers on the back of the housing. The 2 holes on one side are for pins 1 and 2, while the bottom 3 holes are for pins 3, 4, and 5.

The pins will locate different for the top 2 holes, compared to the bottom 3 holes.

The top 2 holes will have the lock facing AWAY from the body of the connector. The bottom 3 holes will have the pin lock facing the OPPSOSITE way.

Make sure the blue lock on the face of the connector is pushed to the side, then push the pin in gently and you will feel it click into place with very minimum effort.

If you are having a issue here, pull the wire and pin and check the crimp and lock direction for any issues.

You will also want to make sure you install the seal on the wire before crimping the pin, this is not shown in the pictures below.

Once the wire and pins are seated corrected in the connector, push the weather seals into the connector with a pick or tiny screw driver. Then slide the blue lock over to the center position.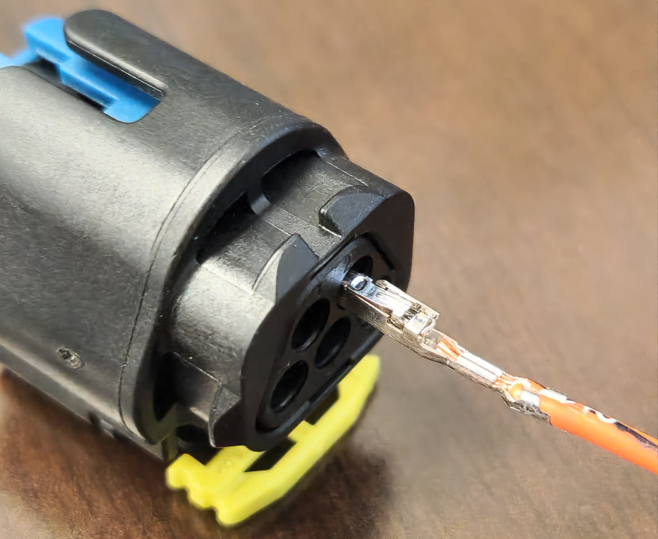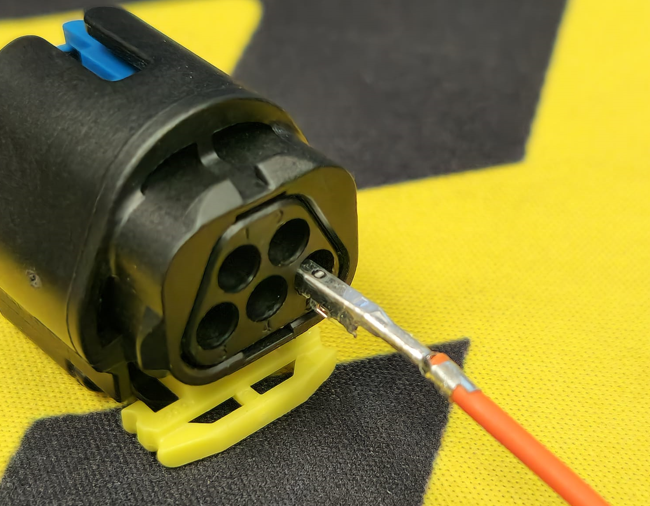 How to Depin

Slide the blue lock on the front of the connector over, and get a small, flat depinning tool. You will see a small hole above or below each pin slot on the connector, insert the depinning tool there and gently pull the wire backwards. If you do not feel it release easily, try pushing in a bit on the wire, and then pulling back. This should be a very easy process and will not require any force if done correctly.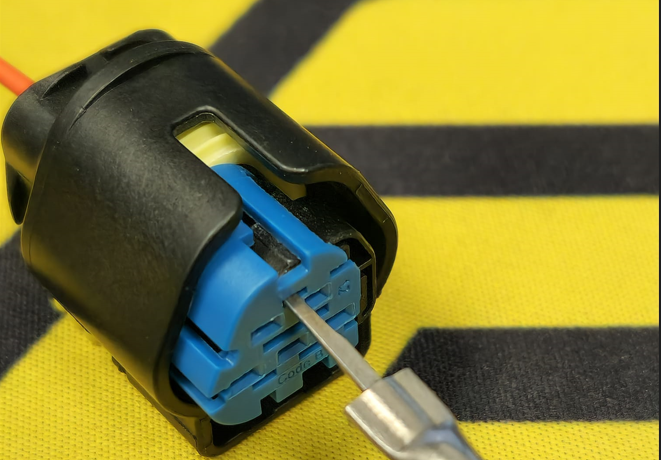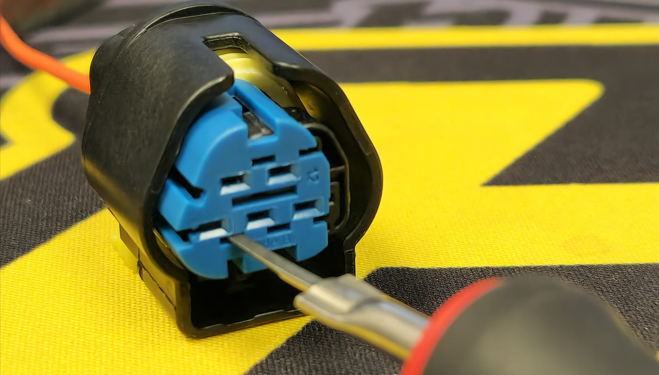 If you have any issue at all, please reach out to tech support on the phone at 888-298-8116, or email us at HaltechSalesAndSupport@Haltech.com