The Tumble Generator Valve Sensors are used to determine whether the Tumble Generator Valves (or TGVs) are open or closed. TGVs are valves found in Subarus, located on the lower part of the intake manifold, that open (and remain open) when the engine is cold and the throttle has not yet been depressed.
On this node, the TGV calibration can be loaded or entered manually.
This node sets the display settings for the TGV channel.

Warning Maximum - Sets the voltage at which the TGV sensor Number Displays, Gauges and Bars will enter their upper warning state.

Diagnostics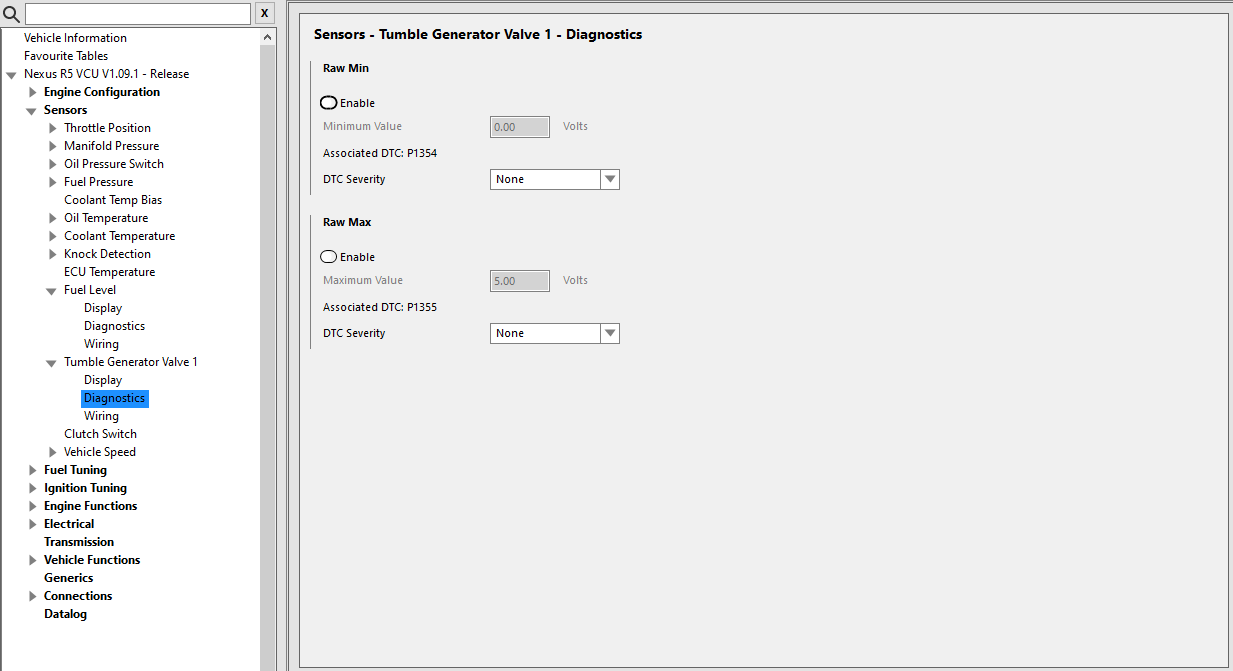 This node allows the enabling of high and low voltage DTCs for the TGV sensor.

A DTC severity can be set for each voltage, which will trigger an Engine Protection level for the relevant setting.

Wiring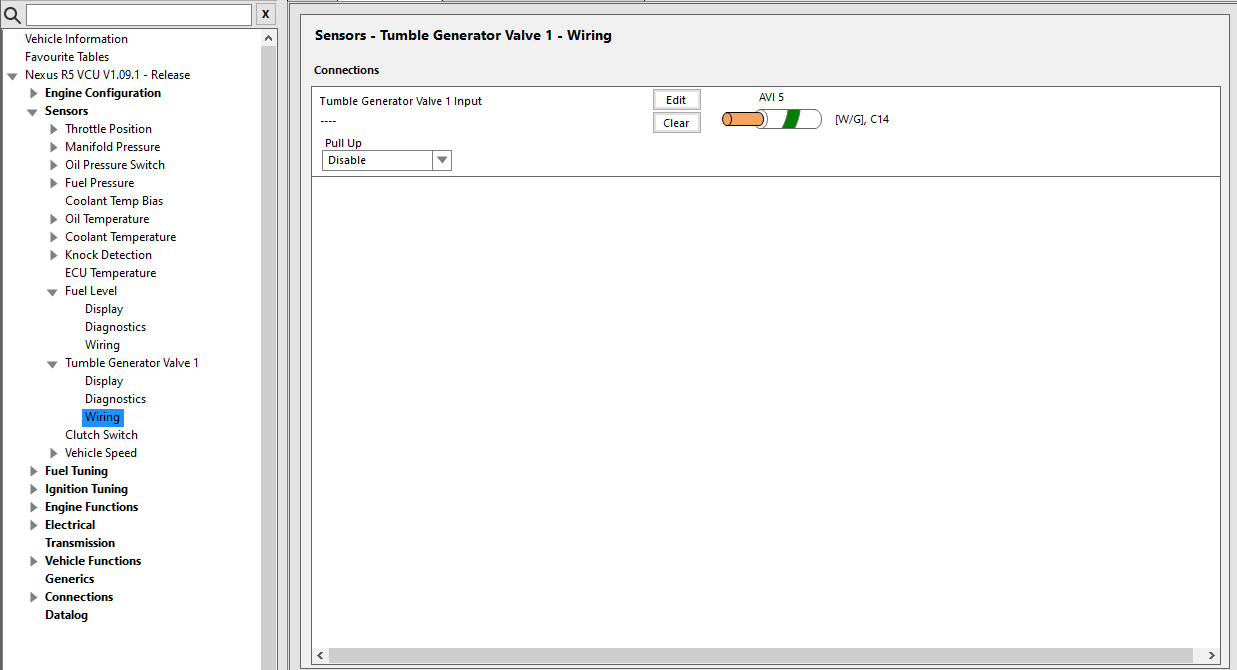 This node allows you to assign the input for the TGV sensor.

TGV Sensors use an Analog Input. Any available AVI can be used.