Manufacturing everything from air conditioners, forklift trucks, hydraulic equipment, power generators, printing machines, ships, aircraft, and even railway systems, Mitsubishi shied away from mainstream motorsport until the 1960s.

But it was in the 1980s that the Japanese car maker made its mark on our industry with its factory backed World Rally Championship program and its unmistakable performance platform – the 4G63.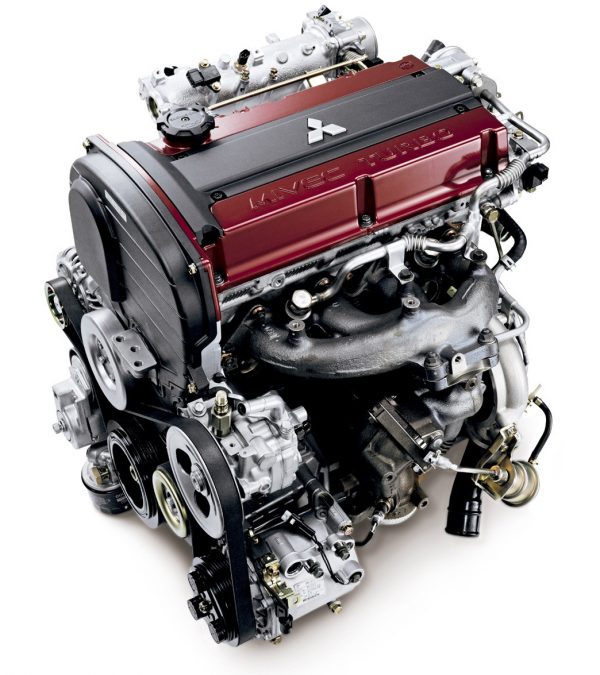 History

The 4G63 is a member of the Mitsubishi Sirius 4G6 family and was first introduced as a four-cylinder, 2.0-litre, petrol powered, naturally aspirated engine in 1980, but, it's the turbocharged version – the 4G63T that we'll be looking at today.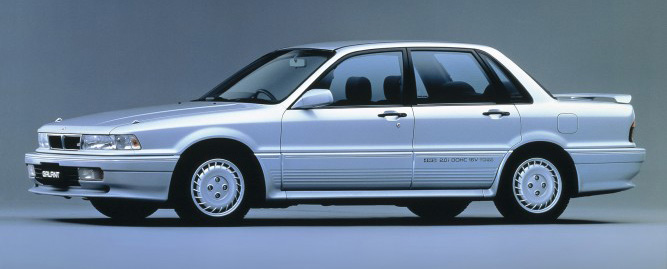 The 4G63T was first seen in the 1988 Mitsubishi Galant VR-4, then later in the more performance focused Evolution Lancer.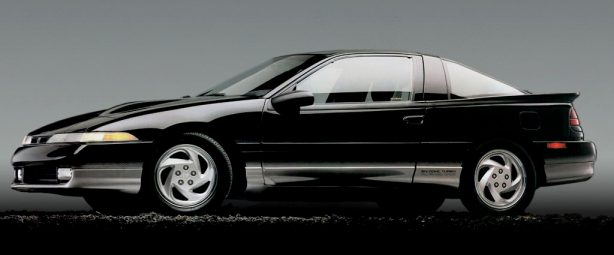 In North America the 4G63 was available in the higher trim levels of the first and second generation Diamond Star Motors cars, or DSMs for short. These were a series of sport compact coupes wearing Mitsubishi, Eagle or Plymouth badging.

During the late 1980s the 4G63 equipped Group-A Galant VR-4 carried Mitsubishi to its first outright World Rally Championship victories.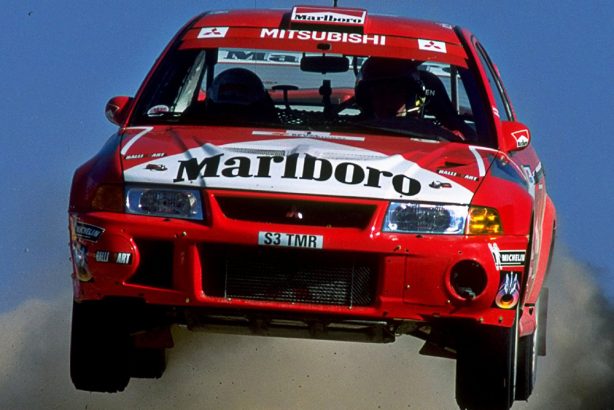 Mitsubishi then homologated the Group-A Lancer Evolution, and, in the hands of Finland's Tommi Mäkinen, won the drivers' title four years in a row (from 1996–1999), and, won the manufacturers' championship in 1998.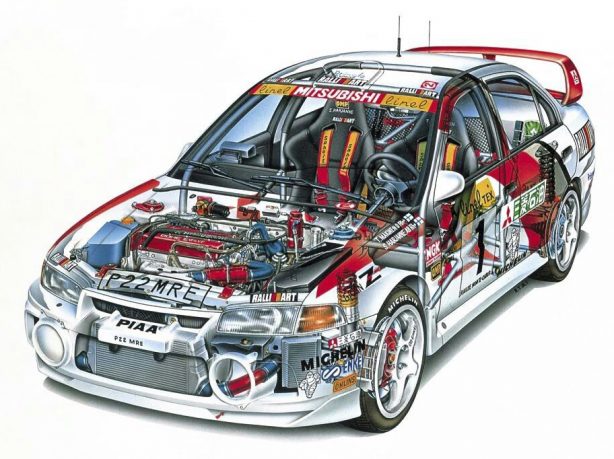 The Lancer Evo also dominated the Group-N FIA championship for showroom-ready race cars, winning seven consecutive titles with four different drivers from 1995–2001. Even in 2002 when Mitsubishi came second to Proton in the Group-N rally, it was a 4G63 that powered the Proton to victory!
Mitsubishi's mainly been associated with rally and circuit racing, but in the last 15 years the 4G63 engine's played a huge role in Mitsubishi powered drag racing vehicles as well.
In the United States, names like David Buschur and John Shepherd pioneered the development of DSMs and the 4G63 for drag racing purposes.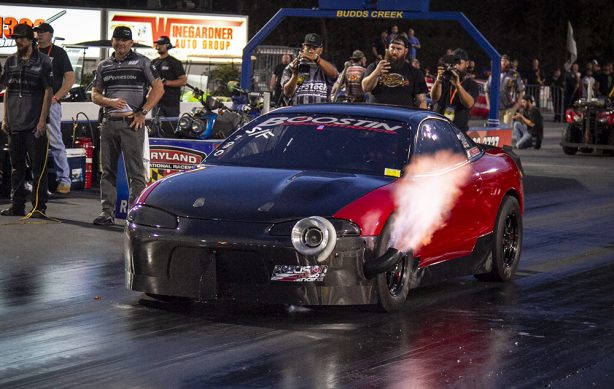 Haltech heroes like Aaron Gregory and Devin Schultz are carrying the proverbial torch with machines that clock off consistent 7 and 8 second ¼ mile times at over 200mph!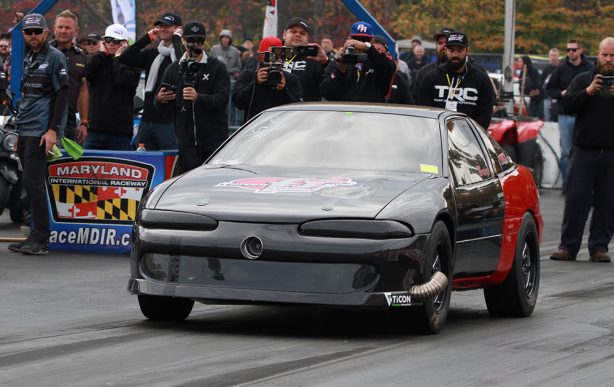 With each passing year new records are set and the mighty 4G63 surprises us with times that we never thought would be possible from a 4 cylinder engine.

Engine Overview

The 4G63 engine uses a cast iron cylinder block and aluminium cylinder head.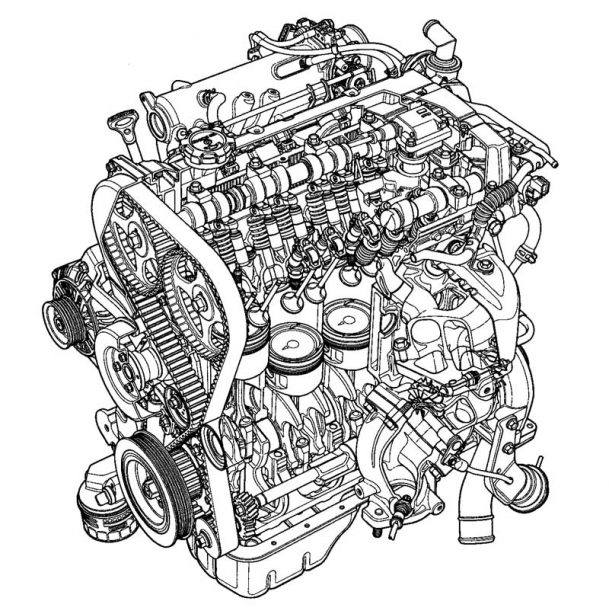 The engine block houses a forged steel crankshaft and connecting rods, while the pistons are cast aluminum. They use a timing belt (not a chain) to link the crankshaft to the cam gears.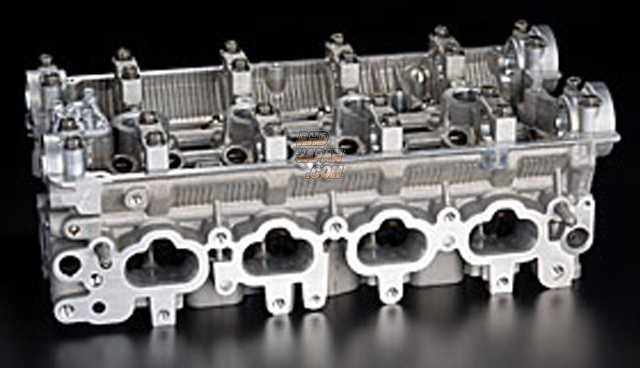 Depending on the variant of 4G engine, they've got several different aluminium cylinder heads: a low performing 8-valve single overhead cam head, a better 16-valve single overhead cam head, and the best 16-valve dual overhead cam head – which is also available in different Big and Small port versions.
The single cam head actuates the intake and exhaust valves via rocker arms and the adjustment of the valve clearances is required. The cylinder heads with dual overhead camshafts have been available since 1987. These engines also have rocker arms but with automatic hydraulic valve clearance compensation.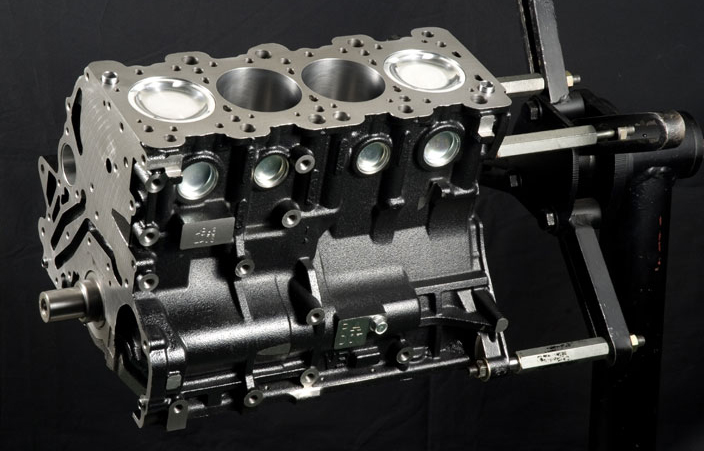 Like Honda's B and K series engines, the 4G63's head and block were interchangeable with its longer-stroke sibling, the 4G64 – Combinations of these two engines can yield displacement increases of up to 2.4 liters.
The 4G63 can still be found in production vehicles today. This means an overwhelming 40 year production lifespan for the little Mitsubishi platform. To add to that, aftermarket support and development are still going strong.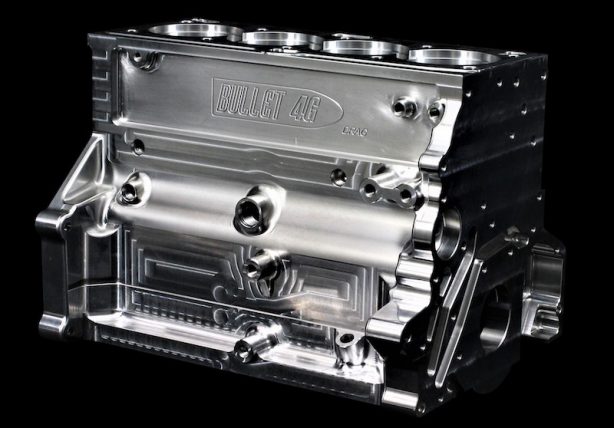 With each evolution of the engine, newer technology and more factory horsepower have been added. The high flowing aluminum cylinder head and stout iron block now form the foundation for high power production with some examples exceeding 1,000 horsepower and billet block engines have been capable of up to 1700hp.

Things to watch out for

The 4G63 block comes in two variations. 6-bolt and 7-bolt. This refers to the number of bolts holding the flywheel to the crankshaft but is indicative of many other differences throughout the engine.
Most notably, the 7-bolt main bearings have narrower journals and are allegedly not as strong as 6-bolt engines, therefore they have become less desirable for high-horsepower builds.
The 7-bolt engines also have a tendency for developing "crank walk" which is when the thrust bearing on the crankshaft deteriorates rapidly, causing big problems in the bottom end as it fails.
A point of contention among enthusiasts is that the 7-bolt is not automatically more prone to crank walk and that 7-bolt crank walk's little more than an internet talk.
Regardless, when purchasing any 4G63 second hand, it's important to check the crankshaft for play in order to identify an engine that may have a worn thrust bearing and the beginnings of the dreaded "crank walk".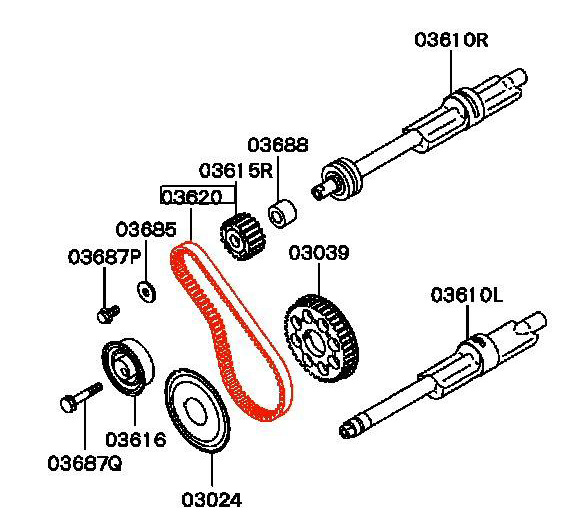 The 4G63 is originally equipped with balance shafts that are driven by a secondary, rear timing belt. This belt's prone to breaking and causing primary timing belt failure and resulting in catastrophic engine failure. Deleting these balance shafts and their timing belt is normally one of the first steps any performance minded 4G63 owner takes.
But there is a downside to this – the balance shaft does noticeably reduce engine vibration at idle and cruise speeds, a small sacrifice in a performance engine build

Tuning options

Haltech ECUs support all forms of 4G63 factory trigger patterns. This includes Evo 1 through to Evo 9 and 1G or 2G DSM as well as the most popular aftermarket crank and cam pickup options on the market.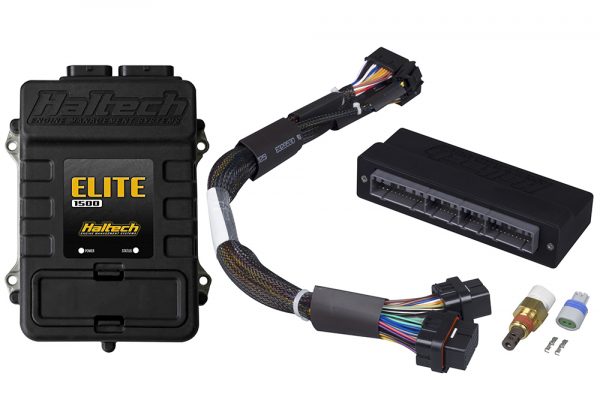 We also manufacture 4G63 terminated engine harness kits to suit the 1G and 2G DSM configurations as well as Elite-spec Plug'n'Play adaptors to suit EVO 1 to 9.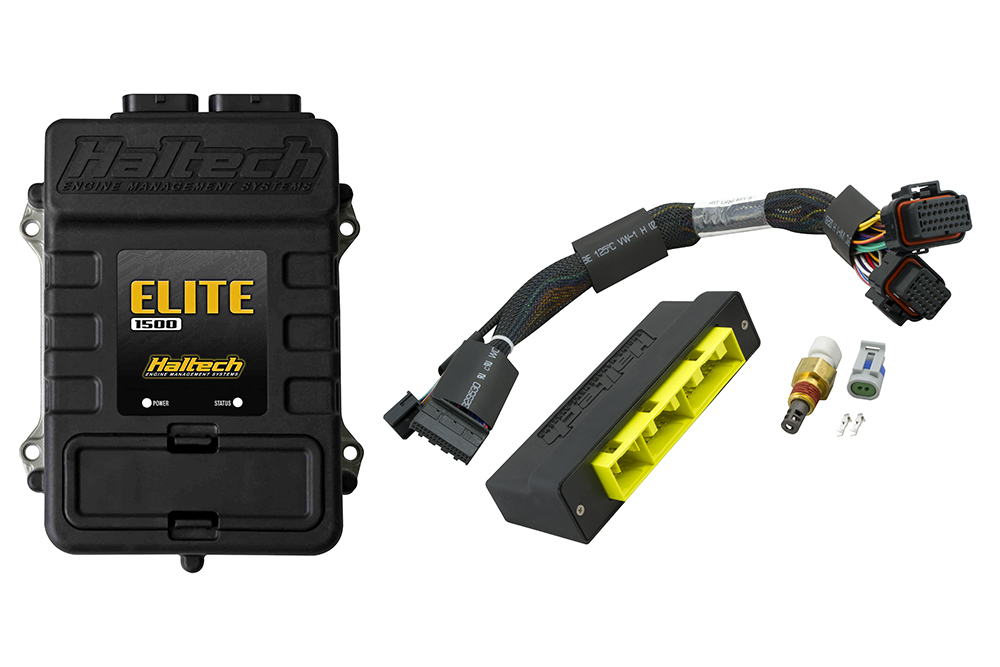 Basically, if you've got a 4G63 we can control it, and we can control it well. They've been the heart of many of our personal project cars and development cars – an engine close to our hearts!